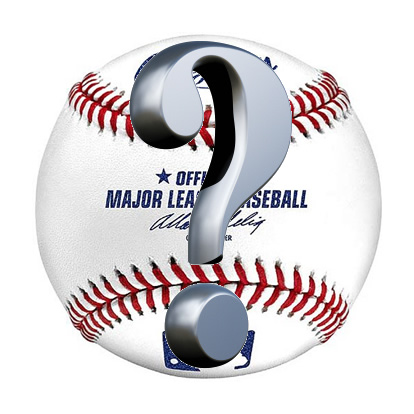 Dave Brown from Clearwater, FL asks:
In game 5 of the Toronto and Texas 2015 ALDS, when Shin-Shoo Choo was in the box but his hand was left on the line of the box, Russel Martin went to throw back to his pitcher and the ball hit off of the batter's bat. How is this not interference since Choo's bat was on the line or almost in the field of play (close call) on Choo as Martin inadvertently hit Choo's bat on the throw back to the mound? Thus Rougned Odor scored from 3rd. Furthermore, umpires made a different call (which had the ball being dead and returning Odor to third) before reversing it to allow Odor to score. Why were they allowed to reverse it? Very confused as the rules in baseball are so complex compared to other sports. Thank you!
This play has caused a lot of confusion tonight but this scenario is actually covered in the Major League Baseball Umpire's Manual. Ruling 29 of this book, which refers to MLB Rule 6.06(c), covers exactly how to handle throws back to the pitcher where the batter potentially interferes. This interpretation states that, as long as the batter does not intentionally interfere with the throw, then, if the batter is standing in the batter's box and he or the bat is struck, then there is no infraction and the ball is still alive and in play. Even though Choo's bat was potentially out of the box at the moment when the ball hit it, since Choo himself was still in the box and he did not attempt to interfere with the ball, the ball should have remained live allowing the runner to have the chance to score.
The second part of your question is a part that I came across a lot tonight while reading comments on game recaps; why were the umpires allowed to reverse the call after already calling the play dead? It is always the first and main priority of the umpires to get the call right, even if that means reversing a call or making an unpopular decision. Being as this is a very unusual play and one that is not even covered in the general MLB rulebook but instead in their secondary Umpires Manual, it is hard to blame Dale Scott for freezing for a few seconds before calling this play dead. However, as the umpires are expected to do, they paused the game, got together to discuss the play, and then reversed it to ensure they got what very potentially could have been a game deciding call correct by deciding what would have happened if the play hadn't been stopped.
Answered by: Jonathan Bravo
Keywords: MLB Rule 6.06(c), MLB Umpire Manual, Choo, Odor, Martin, Toronto Blue Jays, Texas Rangers
Add your comment...
comments powered by