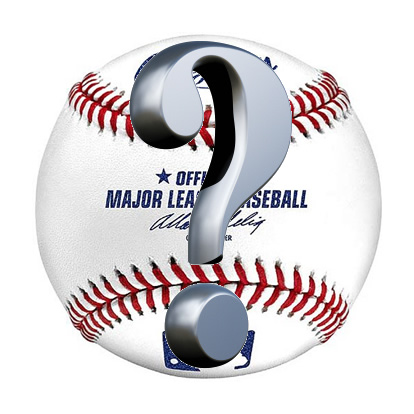 Bob O'Connor from Fremont, CA asks:
I don't understand the scoring in July 7th, 2015's Astro-Red Sox game. At the end of the 6th the game is tied. Then in the 7th Houston scores two. Then in the bottom of the 7th Boston is up. Houston sends in Fields who gets no outs, gives up 2 walks, 2 earned runs, and a hit. Then Thatcher comes in gives up 1 hit and gets no outs. Then Harris comes in gives up NO hits, walks or runs, gets 3 out,s and HE is charged with the blown save. Do not understand this. Thanks.
This is a fantastic questions and was really fun for me to research. Before getting into this question, I first want to mention that a blown save is not actually an official stat as per the MLB rulebook but is often observed by most statistician and fans. However, for the sake of this conversation, a blown save will be defined as an instance where a relief pitcher has the chance for a save but then loses this chance by giving up the tying run.
You set the scenario very nicely so let's just recap where we are when Harris comes in to pitch (you can find the play by play for this game here). When Harris comes in to pitch the Astros are up 7-6 with bases loaded and 0 outs. This is a save situation because, if the Astros continue to lead, he will be the finishing pitcher potentially, he will not be the winning pitcher, he will pitch at least 1/3 of an inning, and he entered the game with a lead of no more than 3 runs.
The first batter Harris faces is Napoli who strikes out so now we have 1 out and bases loaded. The next batter, De Aza, comes up and grounds the ball to the shortstop who retired the runner going to second on a force. During this play however, the runner from third scores, tying the game. It is at this point that Harris gets the blown save. Although the runner who scores from third is a run technically scored to the record of Fields since he put him on base but, for the sake of a blown save ruling, since Harris gave up the tying run, even though the run wasn't charged to his record, he is given the blown save.
A fun fact about this game is that the Astros went on to score in their 8th inning, putting Harris as the potential winning pitcher, however, when Neshek came in in the bottom of the 8th to pitch for Harris, he gave up a run, hence earning himself a blown save as well. You can see all the stats for this game here.
Answered by: Jonathan Bravo
Keywords: MLB Rule 10.19
Add your comment...
comments powered by